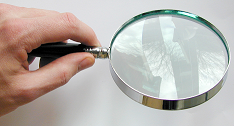 These are partial but representative listings of current opportunities with our Portland client base. For consideration for any of these positions please forward resumes to cvs@catamountgroup.com.
We accept unsolicited resumes from experienced technical, sales and management professionals as well. If you do not see a current opportunity that applies to your background and interests, we will be happy to evaluate your background towards non-listed and/or future opportunities. You may forward these resumes to careers@catamountgroup.com.
---
MARKET RESEARCH ANALYST
Resumes are currently being accepted for a newly created position in a local Market Research Analysis department. This is a rapidly expanding marketing research agency based on the West Coast with considerable (and growing) niches in specialty industries. This position is critical to continued growth and future market expansions.
This individual will be a critical part of the project team working closely with both directors and junior level analysts. A strong broad analysis background is crucial as this position will be heavily involved with proposal writing and implementation. This individual will require demonstrated skills and background in questionnaire creation, as well as survey analysis. A strong writing background is needed, as the position will be heavily involved with report writing and presentation both internally and externally.
POSITION REQUIREMENTS:
A minimum of a bachelors degree Masters a plus (business or statistics).
Professional work experience in market research of 1-5 years is absolutely required.
Outstanding communication skills and a high degree of proficiency with MS Office are essential.
---
ORACLE APPLICATIONS SPECIALISTS
Our client seeks two (2) Oracle specialists for placement at their corporate headquarters near Beaverton Oregon. Their need is for both a mid-level technical resource as well as a mid/senior-level functional source.
These positions will be actively involved with both development and support and require hands-on experience with the Oracle Payroll module. There will be heavy work with interfaces and conversions and experience with an Oracle 11i upgrade or conversion is important for success here. A strong background with tools such as Forms, Reports and Discoverer is required.
The functional source must be experienced with interactions with end-users and super-users. Strong communication skills are essential, as is a "non-technical" personality. Heavy spec development and reference doc production are primary responsibilities in this position. Ultimate support may be required for Oracle Administrators as well.
Requirements:
A 4 year degree is preferred, but not required.
Candidates must have a minimum of 1-5 years experience in and Oracle Applications environment, and must have hands-on experience with release 11i.
Functional source must have strong and demonstrated oral and written communications skills, and the technical source will be tested.
---
SENIOR SOFTWARE ENGINEER
Our client (an extremely innovative and fast-growing services firm) is adding a new senior developer to their team in the Portland area. This is an outstanding opportunity for the seasoned developer to contribute to a successful and close team, and ultimately move into a Lead role.
A dedication to new technologies is extremely important. This developer will have a strong background with C#/ASP.NET (minimum of 1+ years with 3+ years overall professional software development experience). Responsibilities are being formed currently, but will involve heavy design and development of new product features, as well as enhancement of existing features. Some report generation (Crystal) and maintenance are involved, but the main focus is development. This is a mixed programming environment utilizing a broad range of technologies.
IDEAL POSITION REQUIREMENTS:
BS in Computer Science/MIS or equivalent
Delphi experience
2+ years SQL 7.0 / 2000 experience (complex stored procedure skills)
1+ years Crystal Reports experience
3+ years C++ programming experience
1+ years C# programming experience
1+ years VB 6 and ASP.Net experience
Very strong programming skills
Strong understanding of object-oriented programming concepts
Ability to write complex SQL queries (sub queries, multiple outer joins, unions, etc.)
Ability to write database scripts including triggers and stored procedures
Ability to create, use, maintain Web services
Strong problem-solving skills and ability to think creatively
Must be detail-oriented and have the ability to multitask
Self-starter, able to work both independently and as part of a team
Experience with XML and XSL a plus but not required
---
DIRECTOR OF SALES & MARKETING
DUTIES & RESPONSIBILITIES:
This director's level position reports to the firm's CEO and is ultimately responsible for activities related to formulating and implementing marketing , sales and related programs to support the company's strategy and objectives, and to coordinate business plans, policies and practices.
Projected Duties:
Development and implementation of sales, marketing and service plans to achieve objectives, satisfactory profit ratios and market share in relation to established standards and goals.
Ultimately responsibility for sales and marketing budgets.
Building and developing teams to accomplish goals.
Directing staffing, training and evaluation activities for programs.
Personal meetings with clients, assisting sales representatives with maintaining relationships and negotiating and closing sales.
Partnering with management to implement marketing communications programs.
Directing market research, competitor analyses, and customer retention monitoring.
Developing and implementing pricing strategies and structures.
Assisting other departments within the organization to accomplish mutual goals.
POSITION REQUIREMENTS:
A Bachelors Degree in Sales, Marketing or Business preferred, with a minimum of ten years related experience. A minimum of 3+ years in a full management role is an absolute.
The successful candidate will also have demonstrated sales/marketing skills and techniques, as well as excellent interpersonal and communication skills, including presentation skills. The ability/desire to travel 25% is also required.