Catamount Group prides itself in offering specialized search and recruiting services for the most exciting and successful firms based in the Pacific Northwest. In our highly competitive climate for producing top talent, we are dedicated to introducing the Top 10% of talent to the Top 10% of firms. This simple philosophy should be at the heart of any successful agency.
Catamount is defined by our passion for our work and delivering exceptional quality, effective results, and industry knowledge. We blend the best practices of a large firm with the responsiveness and agility of a boutique search firm. Our clients require this agility and expertise to respond to a constantly evolving need for developing skill-sets.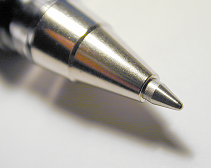 We specialize in placing the following talent in permanent, consulting or contract-to-hire positions:
Senior and Mid-Level Management
Technology
Marketing and Sales Professionals
Our engagements are conducted confidentially, professionally and successfully. We also firmly subscribe to the belief that we must be a "trusted advisor" to both our clients and candidates at all times. This driving philosophy should be the lifeblood in any industry, and we know it to be the key to long-term results and achievement.